Help Us Bring Great Benefits with Your Donation
The Self Management Institute & Reverence for Life University is now entering the Active Sponsorship, Fundraising Stage. Please Contact Us Directly to discuss the ways that you can help. Currently our greatest need is for Seed Funding. However, it is important for potential Sponsors and Supporters to know that this is not a charity project. This project, once initiated will be fully self supporting, utilizing a innovative, progressive yet responsible business model
For more information Contact Desmond Green by phone, or Andrew Skadberg via email.
What You can expect from your donation and Support:
- 100% of your support goes to the delivery of Services to
Reverence for Life University in the Quad Cities and
Jamaica.
- Responsible use and management of funds.
- High Level Recognition in all Media, and Promotions.
- Your organizations name in many ads, articles and
publications.
- Your organization´s name will be
proudly
displayed on
the RFLU, SMI, GBCI list of sponsors.
- The RFLU/JRLU is based on the most progressive Social
& Collaborative Networking models, and YOU as a
Sponsor will be showcased in all appropriate venues,
for being a valuable partner in making this Super
Project a reality
- Your organization will appear on Project fliers, posters,
other materials and Web site promoting the SMI & JRLU
initiatives.
- Your organization will have the opportunity to appear in
International and national media.
- $5,000, or larger Sponsorships include 4 tickets to the


Annual RFLU/SMI
Conference and Leadership Forum
(does not include airfare or lodging)
- Sponsors and Supporters will receive free and reduced
access to courses, workshops and events. Details
currently being established.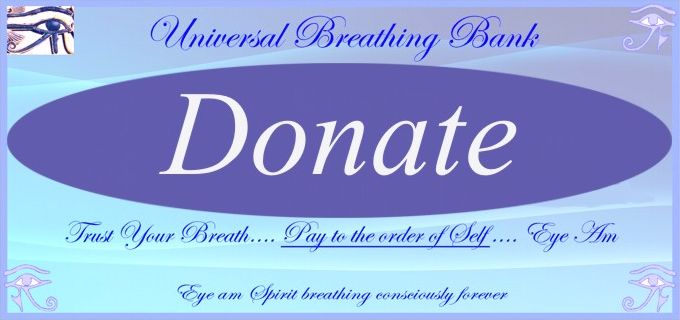 The Self Management Institute (aka Reverence For Life University and Global Breath Consciousness Institute) is a project of United Charitable Programs, a registered 501(c) (3) public charity. Donations are tax-deductible as allowed by law.
All funds raised by Self Management Institute are received by United Charitable Programs and become the sole property of UCP which, for internal operating purposes, allocates the funds to the Project. The Program Manager makes recommendations for disbursements which are reviewed by UCP for approval.
www.UnitedCharitablePrograms.org. Current policies, guidelines, laws and regulations for United Charitable Programs can be found at the following links.
(a) Privacy Policy (link is http://www.unitedcharitableprograms.org/privacy-policy )
(b) State Fundraising and Solicitation Guidelines (link is http://unitedcharitableprograms.org/state-fundraising-disclosures )